When you are planning to shift to a new home, always keep in mind to carry your important things very carefully. If you do not handle them with care then they can be damaged easily. If you are an antique material lover then you need to be extra careful while carrying those valuable pack fragile antiques. To make sure that your fragile antiques are safe you can follow a packing guide. This guide will help you in keeping all the valuables safe and secure. Additionally, you can not trust anyone else in taking care of all these antiques.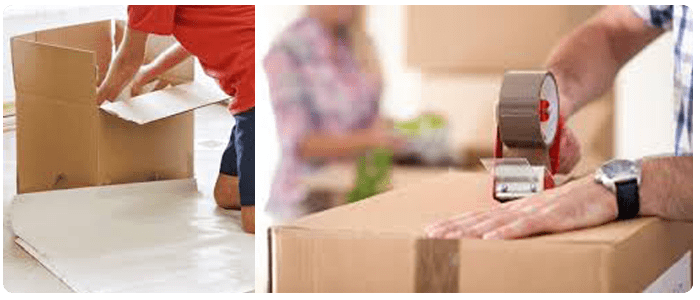 Wide Range Of Movers Perth Services We Provide
1. Pool Table Removals Perth
2. Packing Services Perth
3. Piano Removalists Perth
4. Furniture Removalists Perth
5. Office Removalists Perth
6. House Movers Perth
Packing Guide For Pack Fragile Antiques
Prepare A Catalogue – If you are planning to pack all the antiques then at first you need to prepare a list of all the items present in your house. You can easily pack all the essential items with the help of this list. It will also help you in categorizing all the fragile antiques. You can also click the picture of all the catalogues so that you can cross-check the condition of all your antiques after the moving process.
Insurance Of Antiques – If you are moving with the help of movers and packers then you can choose an insurance plan. It will reduce your stress and all your pack fragile antiques will become the responsibility of the movers and packers company. Insurance is very important to keep your expensive antiques safe and secure. Anything can happen while traveling or during the shifting process that's why you need to be extra careful with your valuable antiques.
Carefully Choose The Packaging Material – It is very important to choose the right packaging material, especially when it comes to packing the antiques. These antiques are expensive as well as valuable. That's why you always need to pay extra attention while packing them. You need to pack them in some hard cardboard boxes as well as the thick paper box. It will keep them safe while moving to a new place. The quality of packaging material will play a major role in keeping the antiques safe.
Do Not Leave Space While Packing – If you don't want your antiques to be damaged then you need to be careful while packing them. It is very important to pack them in a box where they cannot move freely. You need to fix them without leaving any space. If you give them free space then they can easily get damaged during the moving process. Also, do not place any heavy items over these antiques to protect them.
Wrap Before Pack – You need to wrap all the antiques properly before packing them. This wrapping process will help you in keeping all the antiques safe and secure. This process will provide the extra padding so that your antiques will be safe. Wrapping will also help in providing a proper grip on your antiques. It will be easy for you to hold them in your hand before putting the antiques in a box.
Call Us To Pack Your Antiques Professionally
If you are looking for a professional packing company then contact Movers Perth. We will help you in packing your fragile antiques professionally. You can trust our experts in packing your valuables with proper safety. All our teammates have been working in this packing department for so many years. We are also well-trained and experienced. You can call us any time to get our service. We will be available 24/7 at your service. All our services are also available at affordable rates. Our professional staff members will reach your house without taking too much time. Just give us a call right now.